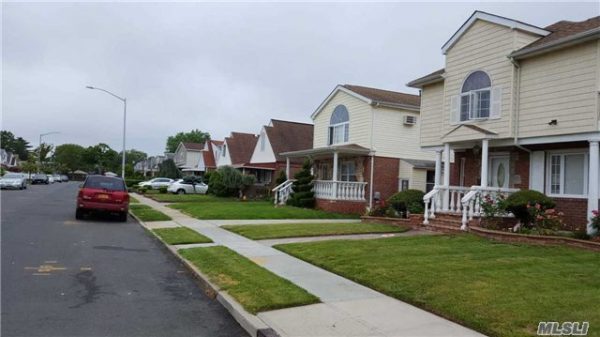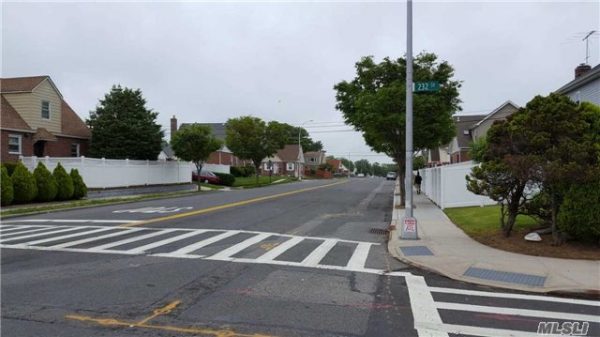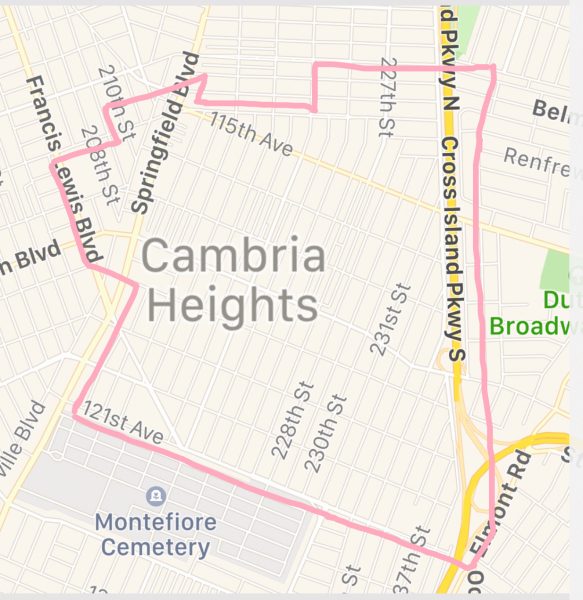 Cambria Heights is a residential middle-class neighborhood in the southeastern portion of the New York City borough of Queens. It is bounded by Springfield Boulevard and Francis Lewis Boulevard to the west, the Elmont, Nassau County border on the east, Queens Village to the north, St. Albans to the west, and Montefiore Cemetery and Laurelton, Springfield Gardens and Rosedale to the south. As of 2010, Cambria Heights's population was 18,677. The neighborhood is part of Queens Community Board 13.
The name Cambria Heights was coined in the mid-1920s when the Cambria Title Savings and Trust Company, a bank based in Cambria County, Pennsylvania. At an elevation of 50 feet (15 m), it is one of the highest points in the borough,] together with Jackson Heights and Richmond Hill.

Education
The public elementary schools in Cambria Heights are P.S. 176[7] and P.S. 147, renamed for astronaut Ronald McNair.[8] There are four magnet high schools on the campus of Andrew Jackson High School, which are dedicated to arts and humanities; business computer applications; mathematics, science and technology; and law, government and community service.
Notable residents
Notable current and former residents of Cambria Heights include:
Michael Bentt (born 1964), a retired heavyweight boxer turned actor of Jamaican lineage.
Fred Cambria (born 1948), retired professional baseball player, a right-handed pitcher who appeared in six Major League games[12]
Bob Cousy, Basketball Hall of Famer[ attended Andrew Jackson High School.
Chick Corea (born 1941), a Miles Davis band veteran, played electric piano for Stan Getz.
Gabe Dalmath, award-winning journalist, and TV news anchor WHEC-TV.
Bud Harrelson (born 1944), shortstop for the New York Mets championship team of 1969.
Lena Horne (1917-2010), singer
Henry Petroski (born 1942), whose 2002 book Paperboy: Confessions of a Future Engineer describes his teenage years in Cambria Heights.
Rick Pitino (born 1952), head basketball head coach at the University of Louisville.
Jackie Robinson (1919-1972), baseball player
Barbara Rubin (1945–1980), filmmaker
Maggie Van Ostrand, writer
Dennis Walcott (born 1951), Deputy Mayor for Education and Community Development in administration of Michael Bloomberg; before that, President and CEO of New York Urban League
Mary Weiss (born 1948), lead singer with The Shangri-Las.